When strategizing your next video production, the most import thing to do is to focus on story in your video marketing. "Story" or "storytelling" has become a bit of a buzzword but nevertheless, it's the most important aspect when crafting a video.
Related: when top down budgeting is best for your corporate video production.
What does story mean in a corporate video?
Hey, we're making a product video, not a movie. Are you telling me I need actors and sets and all that stuff? Can't I just show my product in action?
A good story has a beginning, a middle, and an end. In addition, you need characters, a conflict – in a corporate video think of it as the problem your product solves – and a setting relevant to your audience.
Related: how captions in video marketing can increase and engage viewers.
Your story should set the stage with the premise, an obstacle to overcome and then build to a dramatic resolution – with your product or service the hero of the story of course. A good story will engage your audience and build trust and credibility.
What a story isn't, is it is not a slogan or snappy tag line. It has a purpose; the characters have some kind of problem, they set out to change their situation and it gets resolved – or not, in the end.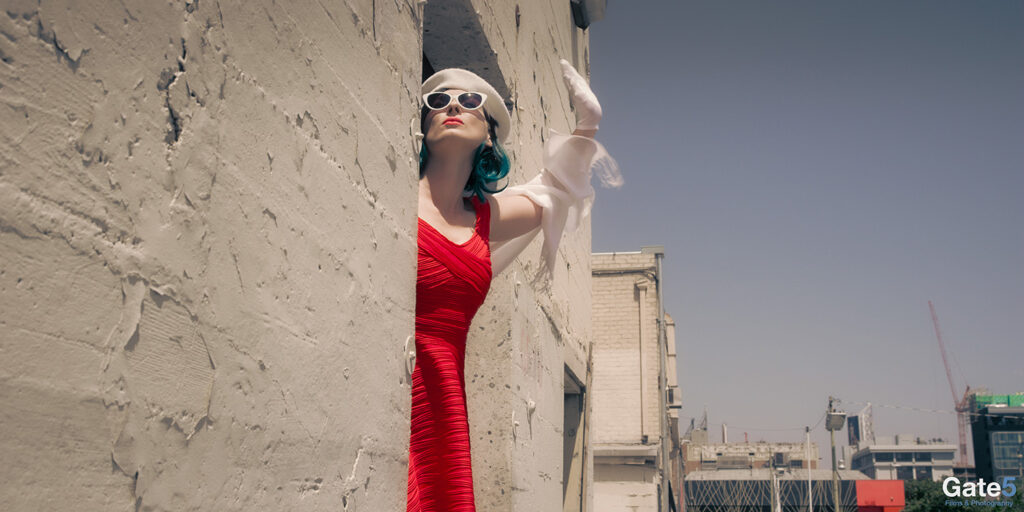 Why is a story important?
In order for your audience to keep watching your video they need a reason to care. When someone buys something, it's never about the features or benefits, costs or other product details – it's always about how the product is going to make them feel. Your story is the way to make the audience realize your product will give them that feeling.
When you tell a good story it separates you from your competitors and allows you to stop competing on price. If you truly want to start building your audience, you cannot avoid storytelling.
Related: 5 video marketing tips from top video production companies in Los Angeles.
3 ways to create a video with a strong story
Okay, so you know what storytelling is as it applies to a corporate video and why it's important. Next, I'll cover three types of videos that are guaranteed to create a unique story for your business.
1. Tell a customer story
Create a video that tells the story of one of your customers. Start with what problem they were looking to solve – the beginning of the story. Then, how they came across your product and why they considered it – the middle of the story. Finally, how your product specifically filled their needs and solved their problem – the end of the story.
The great thing about a customer story video is it's the best way for your audience and potential customer to see themselves in the story. Thereby creating trust and credibility.
2. Tell your company's genesis story
A genesis story is simply how your company or business came into existence. The backstory of the business. Tell the story of why the founder or founders started the company.
Did they come across a problem and recognize there was nothing in the market that solved it? Was it spun off from a related product? Speak about their passion in the industry and their years of experience.
Related: increase sales with ecommerce product videos.
3. Tell a story about your company's mission
Your customers want to know the faces behind the business so show them. Get executives and employees on camera talking about the corporate culture, what excites them and where the company is headed.
Tell them why you do what you do. The only way to separate you from the competition and get your audience to engage with you is if you show them who you are and what you're all about.
Giving your audience and potential customers a reason to care and to get them to follow through on your call-to-action is why you want to focus on story in your video marketing.
Just remember the basics. Introduce the characters, set up the premise or problem, overcome the obstacle (with your product) and arrive at the happy result.
Contact us and let's see how we can improve your business with video or photography.
Visit our site for creative video production in Los Angeles, Gate5.
About iCorpTv, a Los Angeles video production company
iCorpTv along with our creative division, Gate5, is a video agency and full service video production company in Los Angeles producing innovative high quality video content for the web, your social media outlets, kiosks and broadcast television.
We conceptualize, write scripts, secure locations and permits, cast actors, direct, film and edit viral videos, branded films, product and promotional videos, web and TV commercials, episodic content and live video streaming production.
Click here for our video samples.
Contact us to see how we can help your business with video or photography.