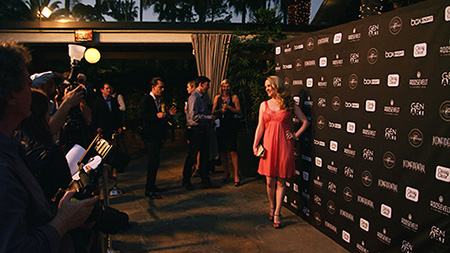 We provide an end-to-end solution to stream HD video of your event, conference, corporate meeting, press conference, seminar, awards show, red carpet, music or theater performance, fashion show, sporting event, trade show, fundraiser, interview or even parties - any event your full audience can't attend in person.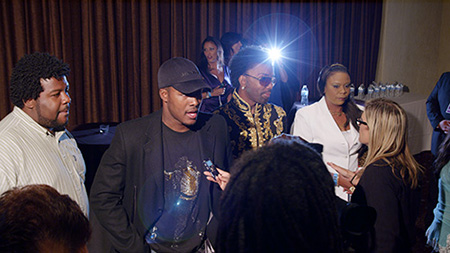 We offer one-stop shopping for the entire webcasting process: pre-production, customization of a video player, pro multi-camera and single cam HD production, live encoding, graphical overlays and PowerPoint syncing, post-production and unlimited viewing on all devices - computers, cell phones and tablets!
Expert Video Crews
Our services range from full-scale, multiple HD camera packages for large conferences to single HD camera productions ideal for individual speaker events.
Pick Your Screen
Your audience watches your conference or event video when, where, and how they want — on computers, phones, and tablets.
---
Real Time Social Interaction
Our live webcasting services include real-time chat with moderation. Use this to solicit questions from the audience online for the speakers onstage.
Unlimited Views and No Storage Costs
Unlimited video viewing and no bandwidth or storage fees. No hidden fees!
---
Save Money!
Our cost-effective video production and live streaming services eliminate the hassle of managing multiple vendors, saving time and reducing costs.
---

HD Viewing of your event by global audiences of unlimited size.

Extend and enhance the experience of your conference or event.

Pay-per-view sales provide significant incremental revenue.
iCorpTv's Live Streaming Production Services:
• Prior to the event, graphical templates can be created such as lower third titles and other graphics which can be added on the fly to your video stream during the live event. Other capabilities include adding transparent images, live picture-in-picture video, and a range of graphic effects including drop shadows, borders, crops, dissolves, wipe transitions and more.
• PowerPoint presentations or other computer or video feeds can be synced with the live video during the event.
• Stream to Facebook, YouTube or an embeddable video player.
• Whether on mobile devices, computers, or large screens your live video stream will work seamlessly on any device and automatically adapts to the optimum quality for each viewer.
• With the player's DVR feature, viewers can rewind the live stream to watch a moment they missed if they arrived late or want to replay a portion.
• Output your live program to large format in-venue screens.
• All live webcasts include live chat.
• Live blogging tools keep your audience engaged. Post text, images and video instantly to your event's live stream portal.
• We post the final edited video of your event immediately after your event ends.
• You'll also receive an HD copy of your event's edited video.
• We can also edit any number of shorter Sizzle Videos from your full length event video to use for Promotional and Marketing purposes.