There's a lot of anxiety and stress during such a challenging time as we're going through now. Many companies have had to temporarily shut down and the ones that are still open, have most employees working from home. How do you stay connected and motivated in this time of remote workers and physical distancing? One very effective and simple way is with live video streaming production for both internal and external communications.
Adapt your marketing
With the 'stay at home' order in place thoughout most of the country due to the Coronavirus pandemic, for most brands the usual marketing efforts are nearly impossible to execute or have been rendered irrelevent. Or in the case of event marketing, are not an option at all.
The last thing you want to do come off as tone deaf to your customers by continuing to do business as usual. How can you adapt your marketing efforts in this environment?
Possibilities include editing existing footage, creating animated videos, curating user-generated testimonials or product reviews, using stock footage to make new videos and shooting simple product videos that don't require people to appear on-camera either producing in-house or hiring a video production company to film it.
Read more about what kind of productions you can do during the shut down where no new filming is required in our post, Coronavirus shut down: no video production in Los Angeles.
Virtual Meetings
For internal communications like simple announcements and meetings, holding virtual meetings and video conferencing is super easy and in many cases is completely free or costs very little. Zoom, Skype, Facetime and other video conferencing programs have become the new norm for person-to-person meetings or even for small groups of people. The software is simple to use and can be downloaded to desktops and cell phones.
For companies that need to make announcements to hundreds or thousands of employees or to customers, live video streaming production is an effective tool to do so. While live events with groups of people are not a possibility at the present time, many events can be re-designed to go digital.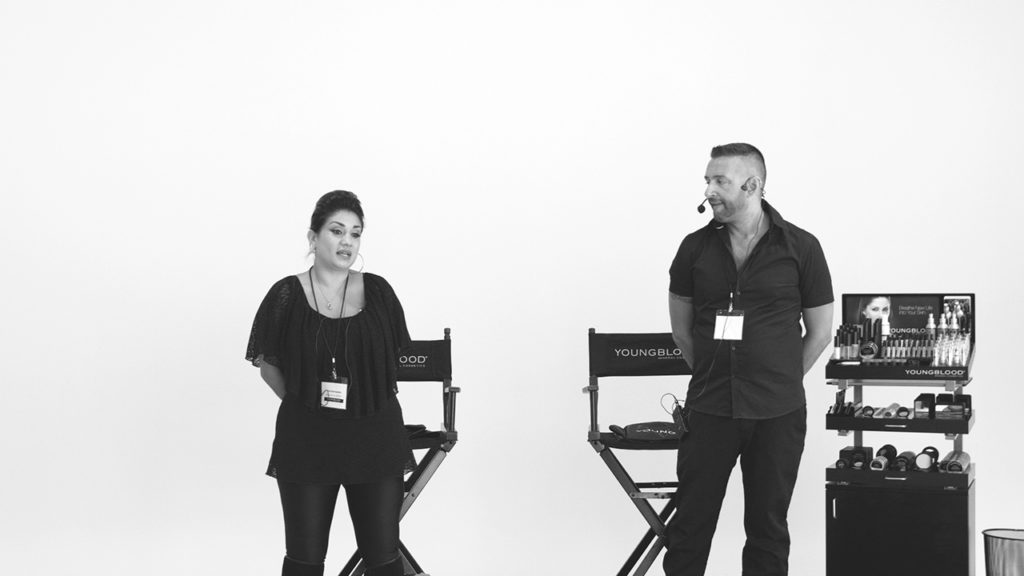 Live Stream to Customers and Employees
At Gate5, we offer live video streaming production while abiding by CDC guidelines and strict social distancing measures. During the coronavirus lock down, an "event" now means anywhere from one person to a handful of people who will be on-camera with no audience.
For live streaming these new "events", a crew of 2-3 might only be needed. Even for more complex productions, a crew only only 5-6 often might do the trick. When you take out the audience factor and just need to feature a couple of people or a small panel, it fortunately cuts down on the potential size of the production needed. With a small crew, we can maintain health and safety guidelines.
Distance guidelines and avoiding all physical contact with the participants can usually be maintained. For example, instead of having to come in contact with each person to mic them with a lavalier mic, we can use shotgun mics on a boom pole instead.
Streaming to Facebook, YouTube or an embeddable video player is possilbe. Other features include unlimited viewers, live chat, incorporating power point presentations, graphics and existing video for b-roll into the live stream are usually standard features.
So stay connected. Motivate your team and customers with live video streaming production and stay safe!
About iCorpTv, a Los Angeles video production company
iCorpTv along with our creative division, Gate5, is a video agency and full service video production company in Los Angeles producing innovative high quality video content for the web, your social media outlets, kiosks and broadcast television.
Read up on Video Marketing for Social Media.
We conceptualize, write scripts, secure locations and permits, cast actors, direct, film and edit viral videos, branded films, product and promotional videos, web and TV commercials, episodic content and live video streaming production.
Read our post on Video Marketing for Social Media.
Click here for our video samples.
Contact us to see how we can help your business with video or photography.