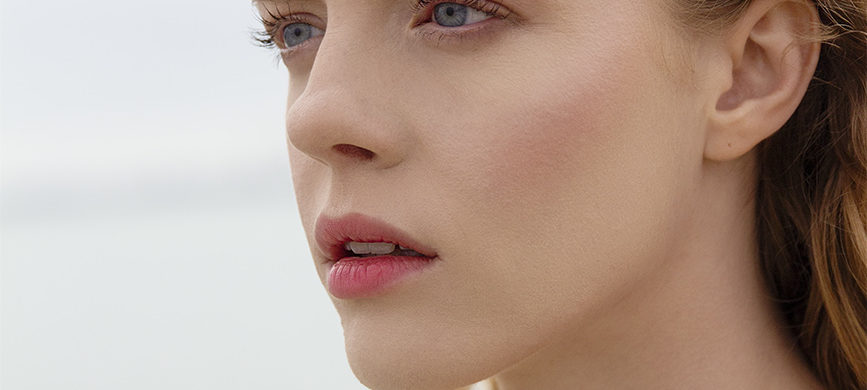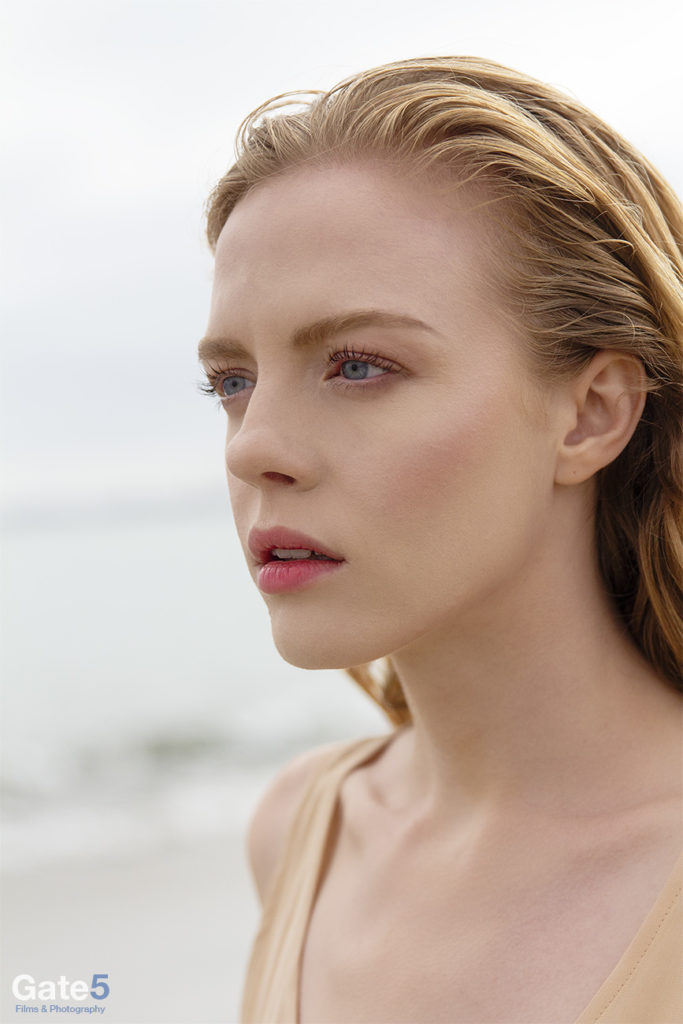 How to shoot beauty at the beach is easy – get a great model-actress like Hayley Pendergrass and get a great makeup artist like Thirati K! Problem solved.
Start with at least a theme in mind
Seriously, it's hard to take a bad photo of Hayley. We went out to Long Beach with a vague idea for a short film and to shoot some beauty and fashion stills. I think that's the main point. If you start with a concept or theme in mind, then you can improvise with your goal in mind. With no theme to hang your hat on, improvising is a futile exercise that gets you nowhere like a bad improv scene on stage. We ended up changing our concept and what the film would be about but it's because we started with a theme, we were able to pivot from it based on what was available to us.
With the weather, we got lucky with it being overcast, which helped out for the beauty shots and later the sun came out just enough to help us out with the fashion shots. With harsh direct sunlight, you'll need to soften it with overheads. With it being overcast we didn't need to worry about that. For fashion, you have more leeway to use direct light.
Thirati's makeup perfectly complimented the mood and tone we were going for and the wardrobe.
More info on Director/Photographer Greg McDonald,
Use What's Available and Improvise
Use what you got! That's the important thing. Whenever I shoot a film I want to be completely open to what's around me and incorporate or change anything I had planned beforehand if it serves the story better.
We used what we came across on the beach and used it for the improvised film we shot. It completely changed the idea we had in our heads but it worked out much better than if we had planned everything out. I was very happy with the film and the still photos. All-in-all a very fun and productive day.
About iCorpTv
iCorpTv is a live video streaming production service provide with Gate5 being our creative video agency that produces high quality sharable content for your social media outlets. We conceptualize, write scripts, direct, cast, film and edit viral videos, branded films, product and promotional videos, web and TV commercials, episodic content and live video streaming production.
Read about Video Marketing for Social Media on our post.
Need a video? Contact us to discuss your project and for a free consultation.
Check out our video samples on our Gate5 website.