A construction documentary video we produced through our Gate5 division for on offshore public works project for the LA Dept of Water and Power and for L3 Harris Technologies, the contractor. We were hired to film and photograph all the stages of the installation over a 4 month period with site progress video and photography documentation.
What did the construction video documentation include?
There were approximately 48 filming days in total, of which about 41 were to document the offshore installation in the Santa Monica Bay and about 8 days of filming at the Port of Long Beach and onshore in Pacific Palisades. The project included aerial drone footage and timelapse capture.
At the completion of the installation and filming, we edited a Highlight Reel.
Watch the video here.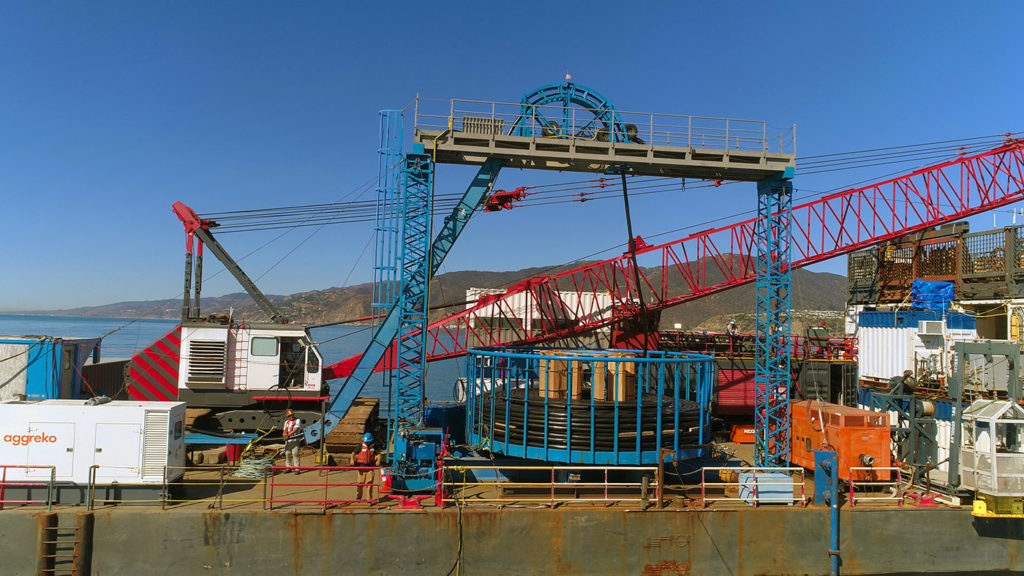 What was the project for?
The project increases the capacity of the City of Los Angeles power grid which now, with the completion of this project, allows for 50% of the city's electricity to provided by green renewable energy sources. The LA DWP and the city are aiming to eventually get the percentage up to 100%.
Construction video documentation by iCorpTv
Gate5 is the creative division of iCorpTv. We're a full service video production company in Los Angeles producing high quality video content for the web, social media outlets, public kiosks and broadcast TV. Our clients are large corporations, small businesses and advertising agencies.
Our construction videography and video documentation services include filming crews with aerial drone footage, timelapse capture and still photography. We offer story consultation and development, scriptwriting, single and full filming crews, video editing, animation and visual graphics and voice over talent.
Contact us to see how we can help your business wth video or photography.
Go to our Gate5 video samples