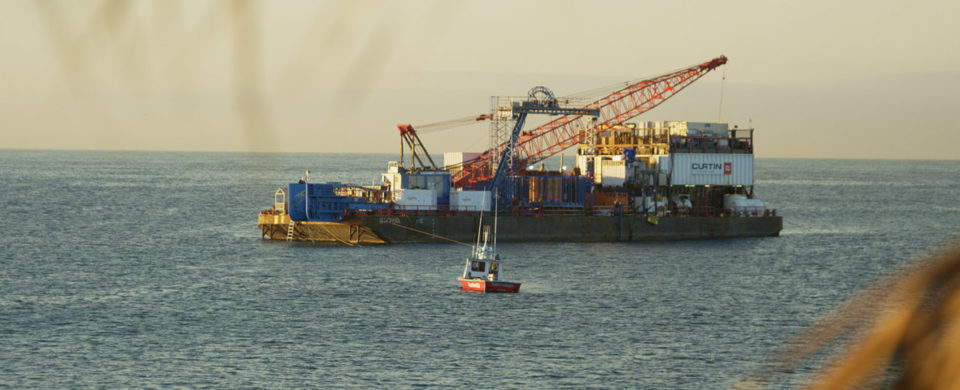 Construction video production we did of an offshore installation for the City of Los Angeles. A frame of the barge in the Santa Monica Bay where the installation was taking place. The project is almost finished and as soon as we get the OK, we'll post the highlight reel taken from the footage of approximately 45 days of filming. The project including filming both offshore and dockside with aerial drone and timelapse footage.
iCorpTv is a creative video agency and full service video production company producing live video streaming and high quality sharable content for your social media outlets. We conceptualize, write scripts, direct, cast, film and edit viral videos, branded films, product and promotional videos, web and TV commercials, episodic content and live video streaming production.
Contact us to see how we can help your business wth video or photography.
Go to our video samples